When you drive down Quintard Avenue in Anniston these days you'll likely notice an absence at a familiar location. There aren't as many Chevrolets or Buicks on Cooper's lot. This has been a problem for more than a year now. While it would be easy to say that it's all because of the COVID-19 Pandemic, there's actually more to it than that. While COVID has played a big part in our inventory shortages, it's not the only reason why. Today, let's examine why the lot looks so empty.
Are you going out of business?
First, we are NOT going out of business. In fact, 2020 was a record sales year for us and our Service, Body & Parts department is as busy as ever! Low inventory does not mean a business is in trouble. When the shelves were sparse last March did you think Publix or Winn-Dixie was shutting down? Simply put, there is an increased demand in the automotive world and a limited supply at the moment.
So, is COVID to blame?
Yes, COVID is a big reason why we're seeing decreased inventory currently. But, as I mentioned before, it's not the only reason. This supply shortage started well before many of us even knew what COVID was. In the fall of 2019, the UAW went on strike for nearly a month and a half. This strike halted production at most of GM's plants during a majority of that time. The strike ended in late October. That strike put production behind. Then, in March of 2020, most of GM's plants either shut down or focused on making items to help battle the COVID pandemic. During this time many plants shifted focus to PPE production and making parts for medical equipment. GM did a lot to help our nation when this pandemic started. They played a critical role in the response.
The plants have reopened, where are the cars?
Yes, the plants are working again, but we do not have as many cars on our lot. This can be attributed to the worldwide chip shortage. While we won't go into all of the details about why there is a chip shortage, we will give you a brief overview of why this is impacting cars in the Southeast. Simply, cars need these silicon chips now more than ever. They are like the brain of the electronics in your car. As cars advance, there is more of a demand for multiple chips in your car. A 1968 Camaro didn't have things like OnStar and Lane Keep Assist. It didn't have as many electronics, and it didn't need as many chips. These chip manufacturers also faced the same shutdowns everyone else did during this pandemic. They are also backed up. Plus, there is more demand from other industries. Consumer electronics are in high demand now. This increased demand outside of the auto industry is impacting every manufacturer.
These three factors have created a perfect storm for new vehicle supplies. When there are fewer new vehicles to sell, fewer vehicles are being traded in. So, that also explains why we don't have many used cars as normal.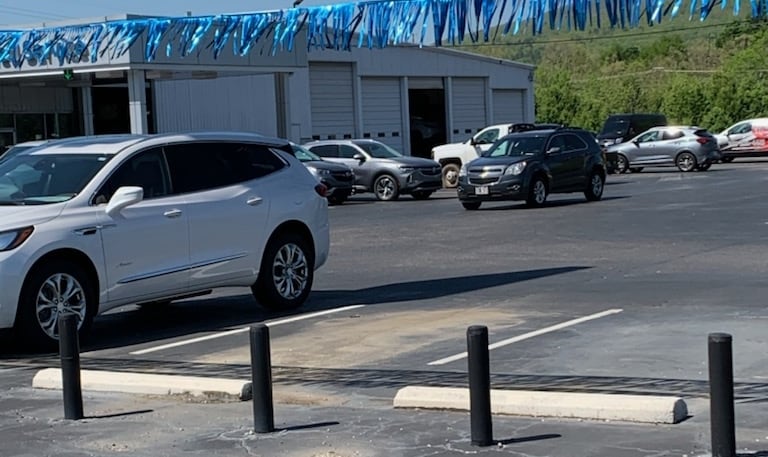 Why are some lots full?
These shortages are impacting every manufacturer differently. GM is one of the biggest auto manufacturers in the world. They also have more dealers than most. So, they need to make more cars and send them to more dealerships. Chevrolet and Buick both make great, desirable products. There is more demand for our vehicles than others. Some manufacturers also only make a handful of models. Chevrolet, for example, has a full lineup of cars, trucks, and SUVs. GM makes a diverse group of vehicles to satisfy the needs of many. That's why you might see more of one model over another.
I want a new Chevrolet or Buick, what do I do?
If you're in the market for a new Chevrolet or Buick, just come see us, or give us a call. It's important to realize that production has not stopped, it's just slowed down. We're still getting all your favorite Chevrolets and Buicks. If you check our website, you can see which vehicles are "in transit." This means they are on their way to our dealership. If you don't see what you like, we can work with you. You just have to contact us.
Regarding Pre-owned cars, things are a little different. Our Managers have been doing a great job securing inventory. Used cars have to be conditioned before we sell them to you. This includes going through service and detail before we put them on our lot. If you don't see something sitting on our lot, there is a good chance we have it. Last week has nearly 20 vehicles going through the conditioning process. Regardless if there was a shortage or not, this would still be the process. Also, if you're looking to sell your car, we'd love to buy it! And because of the inventory shortages, we're paying absolute top dollar for your vehicle, whether you buy another from us or not! Just click here to get your vehicle evaluated. It's fast, free, and simple...and there's no obligation to get a cash offer.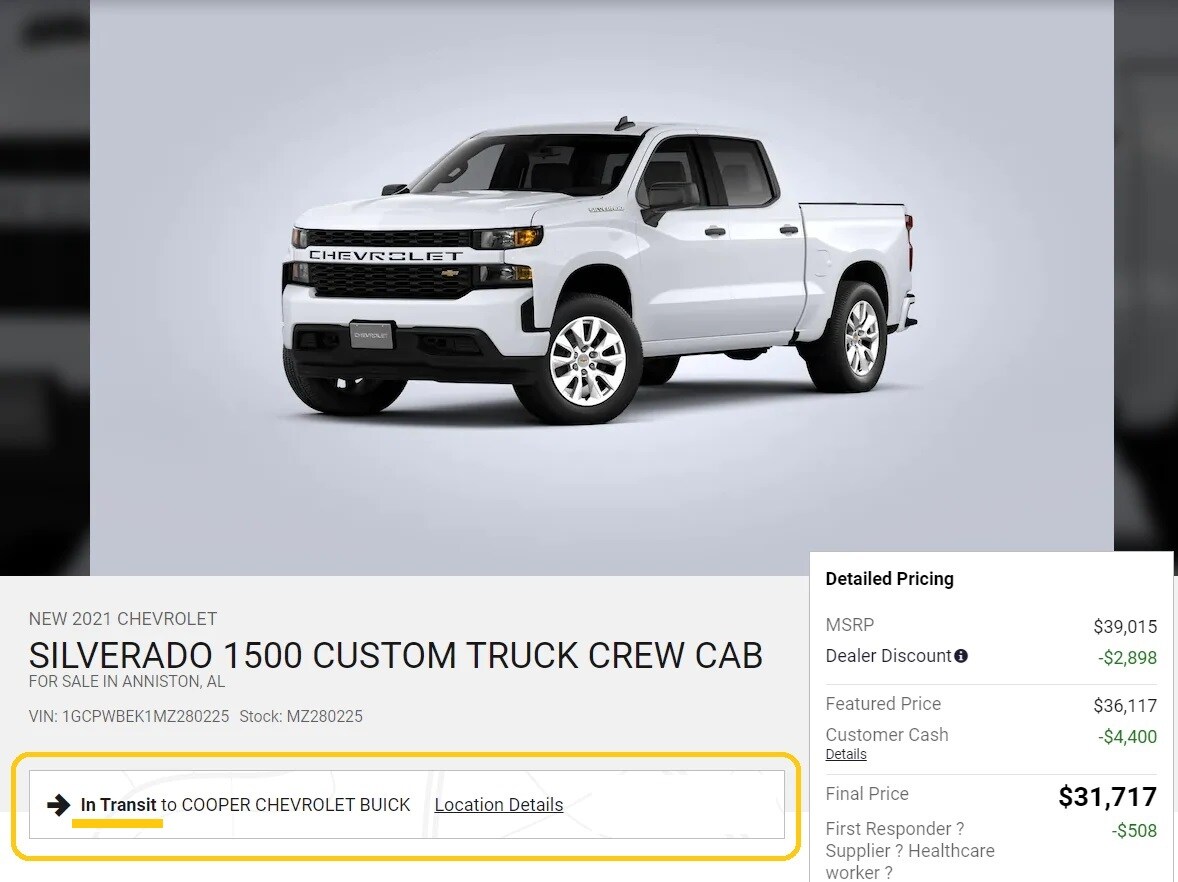 We've been family-owned and operated and part of this community since 1977. Over the last 43 years, we've seen highs and lows. We will get through this supply shortage and we will gain so much knowledge from the experience. We want to help you in any way we can. We just ask that you communicate with us. Call or stop by today.
While this inventory shortage makes things difficult for us for a while, we will get through it. We're still looking forward to 2021 and we'll always be here to serve you and your automotive needs. Be sure to like us on Facebook to stay up to date.