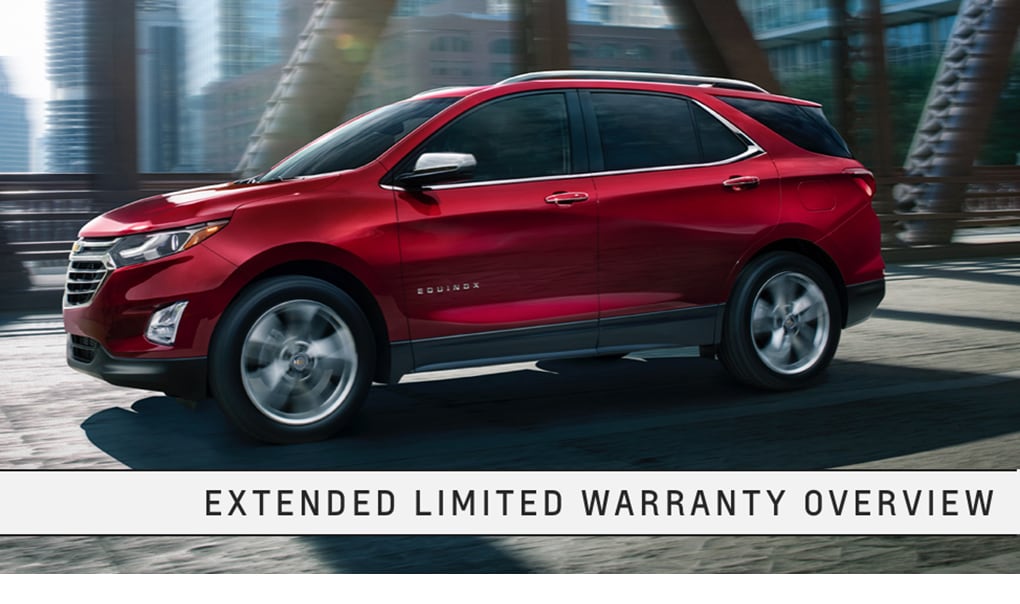 CONFIDENCE THAT RIDES WITH YOU.
The Chevrolet Extended Limited Warranty* allows additional assurance for your Chevrolet, so you can feel confident when you set out for new adventures down the road. When you purchase a new Chevy, you automatically receive a 3-year/36,000-mile, whichever comes first, Bumper-to-Bumper Limited Warranty. Now, you have the option to choose the longer Extended Limited Warranty, with coverage for 5 years/60,000 miles, whichever comes first. See dealer for details. An industry first, the Chevy Extended Limited Warranty is backed by General Motors. This innovative warranty is fully transferable, providing an added benefit should you sell your vehicle. It also allows the added ease of rolling the expense into the overall vehicle payment. Both the Chevrolet Bumper-to-Bumper Limited Warranty and the Chevrolet Extended Limited Warranty have no deductible coverage. The entire vehicle is warranted for repairs, including parts and labor, to correct defects in materials or workmanship, excluding routine maintenance. Needed repairs will be performed using new, remanufactured, or refurbished parts.
*Not available for vehicles sold in California, Florida, Maine, or Minnesota. See dealer for limited warranty details.