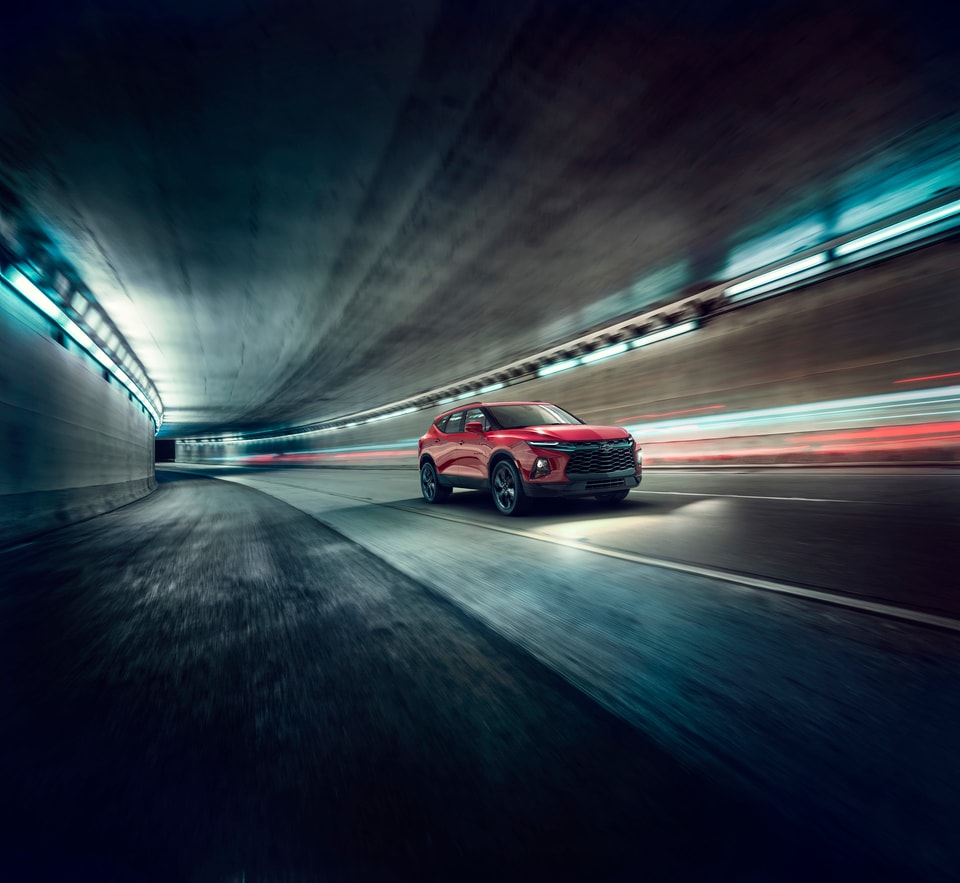 The newest Chevrolet crossover is here, and it is styled for you and your family. Thoughtful details make this SUV a stand out. Chrome accents both inside and out give the Blazer and elegant finish. Whether you are running errands, commuting to work or road tripping to your next adventure the Chevy Blazer will give you an enjoyable ride.
Safety and Style
The 2019 Blazer offers advanced safety technologies to help you prevent potential hazards. These features will give you the confidence you desire every time you get behind the wheel. Adaptive cruise control enhances your cruise control and adapts to maintain driver-selected following gaps between your car and the ones ahead.
Lane keep assist and lane departure warning provide assisted steering while turns and lane departure warning alerts when necessary to help you avoid crashes caused by unintentional drifting out of lanes. Rear cross traffic alert provides visual and audible alerts when in reverse to help you avoid crashing into approaching traffic.
You will fall in love with the 3.6L V6 engine. It is not only fun to drive with 305 horsepower but can tow up to 4,500 Ibs so you won't have to sacrifice missing out on your next adventure. Let the Blazer race you to fun and exciting new things.
Add On
Love the little things? The 2019 Blazer comes with fantastic accessories to make your car as organized and unique as you want it. Rear seat infotainment system in jet black leather with maple sugar accents brings the fun to your passengers and added wireless Bluetooth Tabor headphones keep the interior quiet. Cargo stabilizers are also available to keep your items safe on bumpy roads. From mounts to speakers to trailer hitches, Chevrolet gives you endless possibilities!
Beautifully sculpted and built for comfort the 2019 Chevrolet Blazer is the SUV you've been looking for. It will not only bring you convenience but it will give you a fun ride every time you get behind the wheel.